Monday 23rd - Monday 30th November.
Spend £10 get 20% off everything.
Spend £10 get 20% off all stickers.
Keep track of lunch boxes, drink bottles, books, USBs, just about anything you can stick a sticker on.
Spend £10 get 20% off all clothing labels.
Help kids manage their uniforms with clearly labeled clothing.
Spend £10 get 20% off all labels for school.
Lost anything at school lately? Make sure it can be returned to you with a bright, clear name label firmly attached.
GREAT STOCKING FILLER
All our labels make a great gift for kids. They love seeing their name in print and you will love feeling so organised for school next year!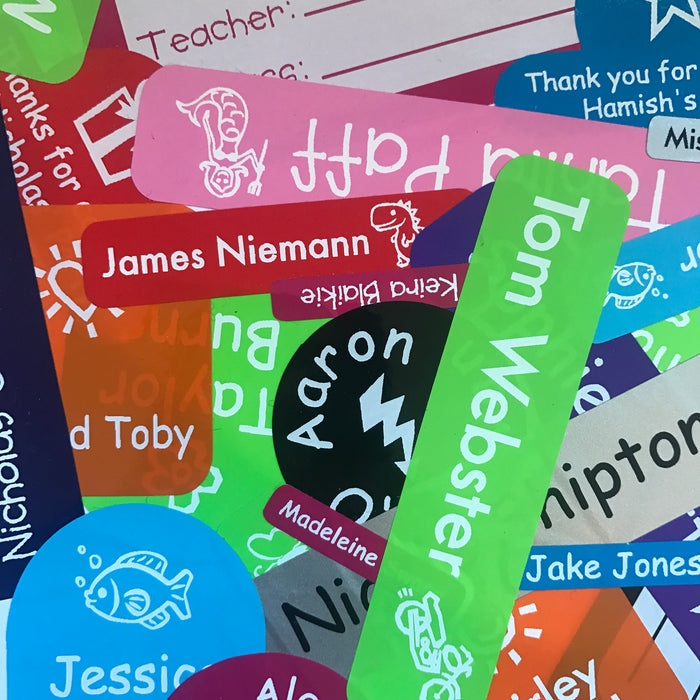 Spend £10 get 20% OFF EVERYTHING
Simply choose the type of label you want from our great range then use our label design tool to create your own label. You can choose fonts, colours, and icons and make it your own. Kids love to be involved in creating their own labels but make sure you allow enough time while they make up their minds! We have tried our best to keep things nice and simple so that kids are not overwhelmed by the choices allowing you to get the job done as quickly as possible.