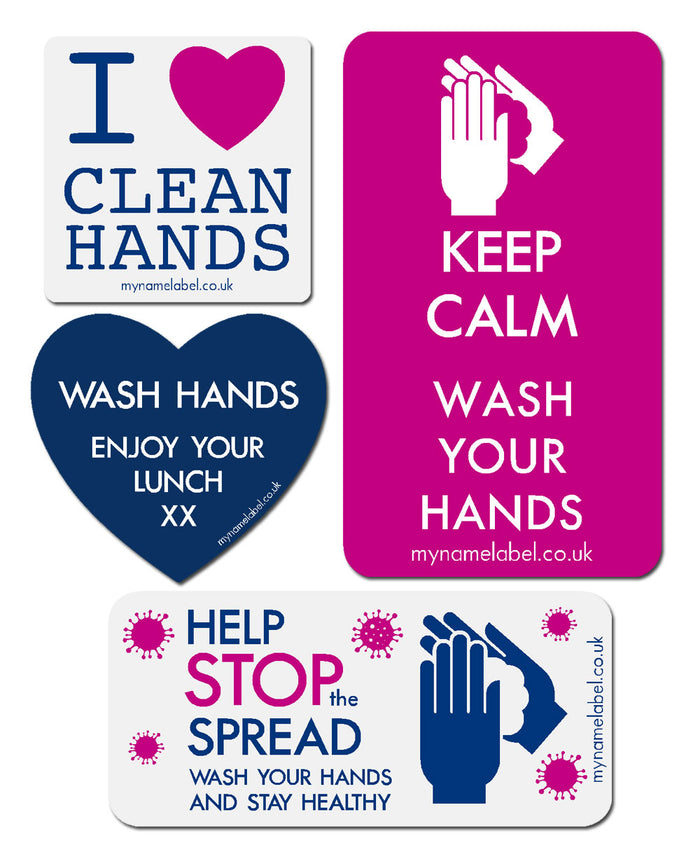 This is a preview only. Our graphic designers will adjust the text you enter to ensure your labels look great before printing.
As one of 'life's little helpers' My Name Label has created a set of stickers which we hope people will find useful in helping stop the spread of Covid-19. We all need to be washing our hands regularly. We hope a visual reminder will encourage new levels of good hygiene.

These labels are made from adhesive vinyl and are water proof. They will stick to porcelain and hard plastics and should stick to most wall tiles and walls. Please be aware that if you remove them from a painted wall it may remove the paint - please remove with care.
The pack contains one of each type of label.
Label sizes: Rectangular labels are 45mm x 80mm & 55mm x 95mm. Square label is 65mm x 65mm. Heart label is 50mm x 50mm
Label colours as shown White. Bright Pink and Dark Blue.
Meet the Designer

Meet the Designer | Lucinda Budden
Our graphic designer Lucinda has a keenly creative eye and our stylish fun labels wouldn't be what they are without our lovely Lu!
Name Label Design Tips & Advice